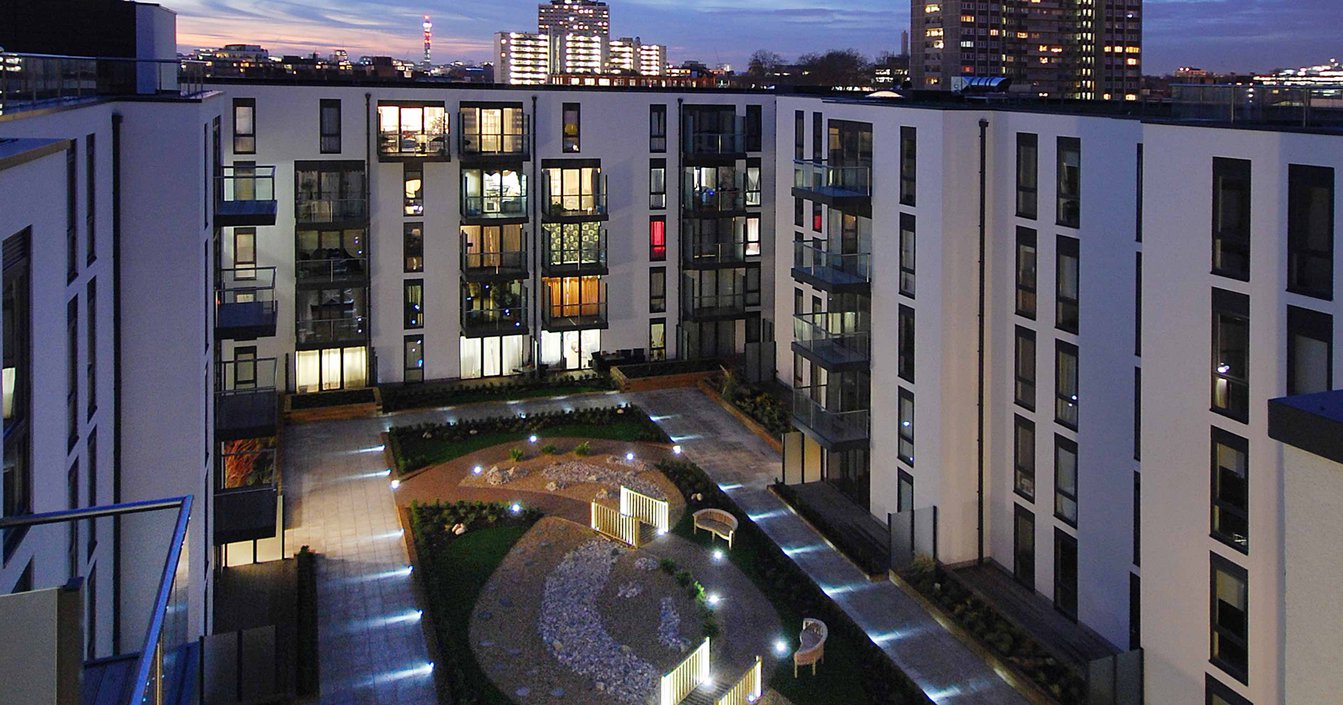 The provision of a much needed private-rented scheme on the City fringes.
161 homes, including 54 affordable housing

2,600sq ft of commercial space
Mount Anvil acquired the site on Seward Street, in the Clerkenwell Quarter, in October 2010 in joint venture with Notting Hill Housing Group.
The development delivered 161 homes – including 107 units for private development – all of which were pre-sold to London & Stamford Property plc, who exchanged in July 2011. Notting Hill Housing manage the affordable housing. The scheme provided 32 parking spaces and 2,680 sq m of commercial space, which was also pre-sold.
The development had a GDV of £64m and completed at the end of 2012, three months ahead of programme.
2,680Sq m
Commercial space
£64m
GDV completed at the end of 2012
Your Islington and Shoreditch schemes are inspirational, and taught me a lot about the culture and values of your organisation
David Lunts
Executive Director of Housing and Land, GLA
2010
Site acquisition
Mount Anvil purchased the site in Joint Venture with Notting Hill Genesis Housing Group
July 2011
Exchanged
Exchanged contracts with London & Stamford Property PLC
2012
Completion
The scheme completed three months ahead of schedule
We'll contact you to see if we can help with your property search and occasionally share Mount Anvil news and promotions. We'll always treat your personal details with care and never sell them to third parties.

You can opt-out of hearing from us at any point by clicking "unsubscribe" in our communications or via info@mountanvil.com.