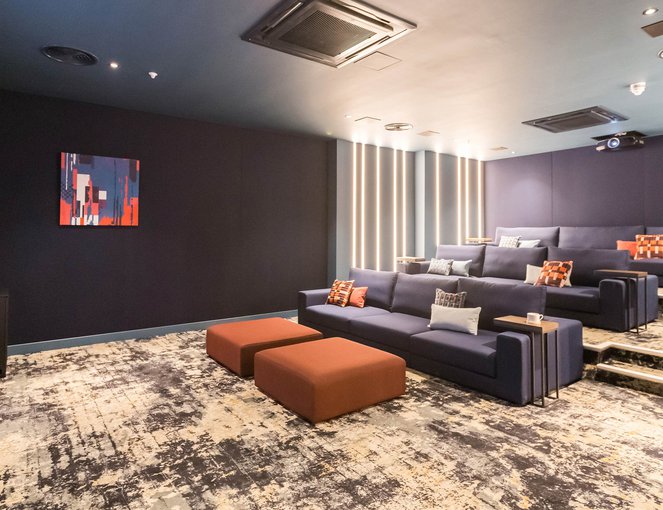 25/03/2021 • Development update
Exclusive resident amenities now complete at The Silk District
The resident-only amenities, including the cinema room and gym and spin room, are now complete! Check them out in this update in stunning new photography, film or take a virtual tour.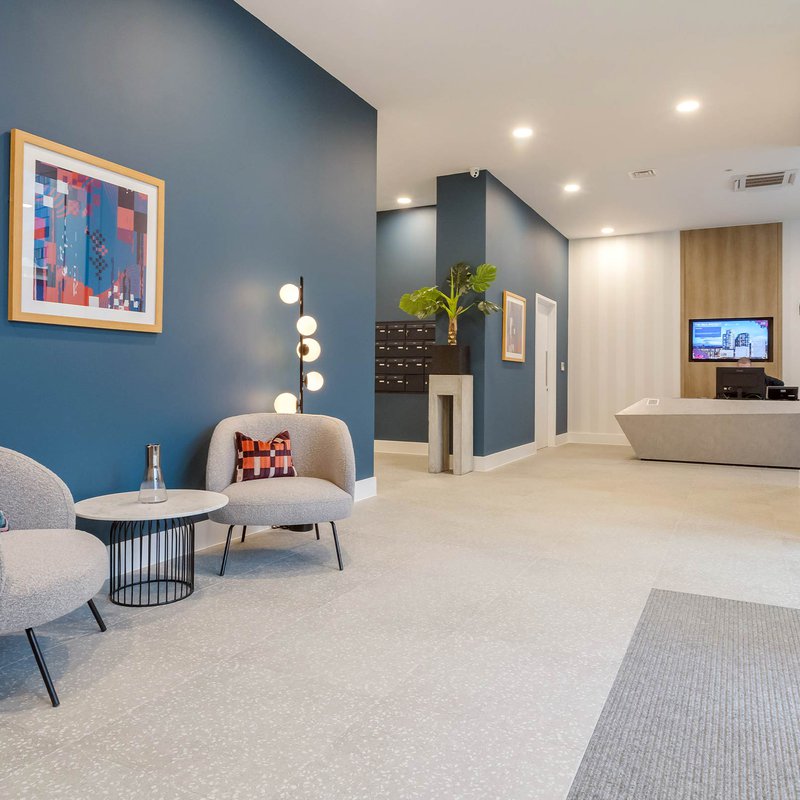 Temporary concierge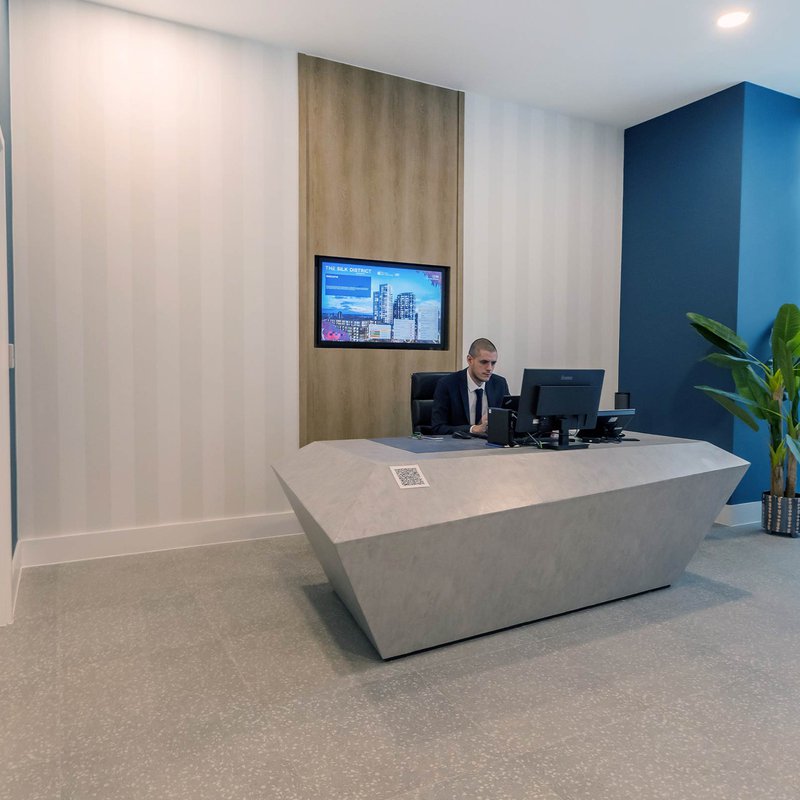 Temporary concierge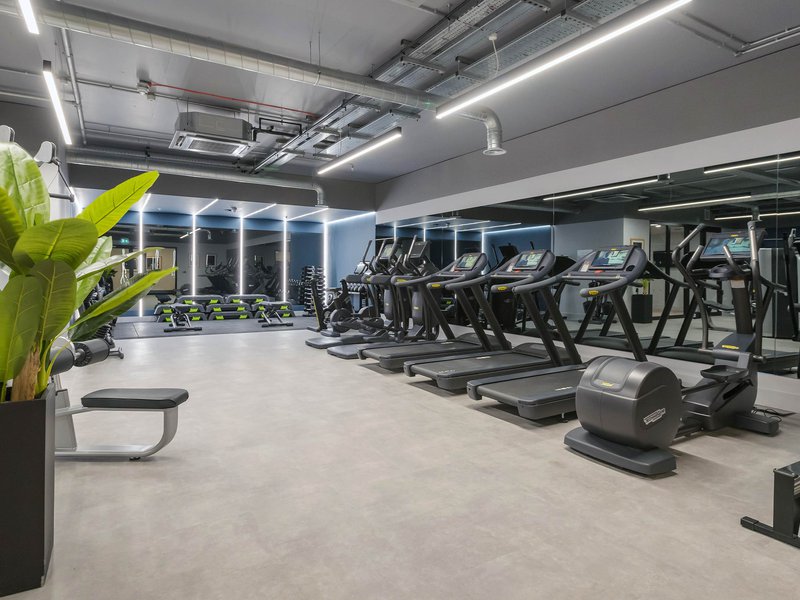 Gym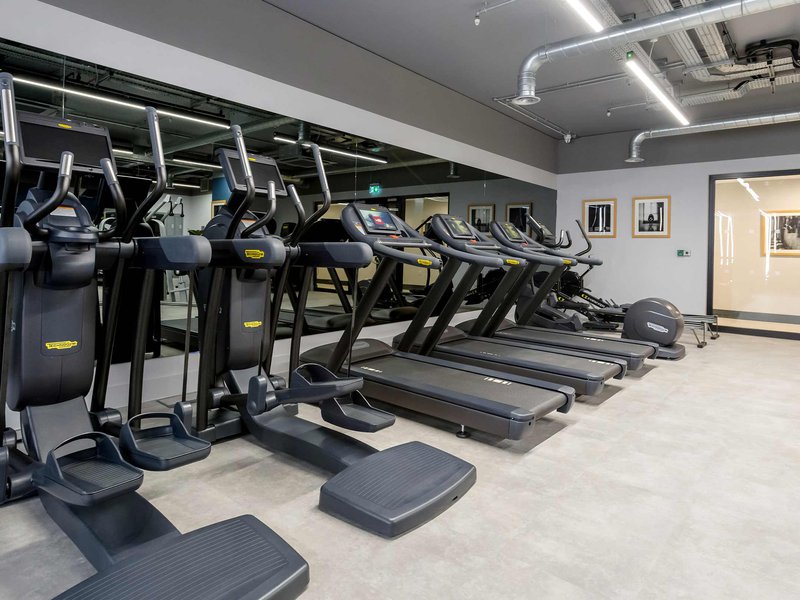 Gym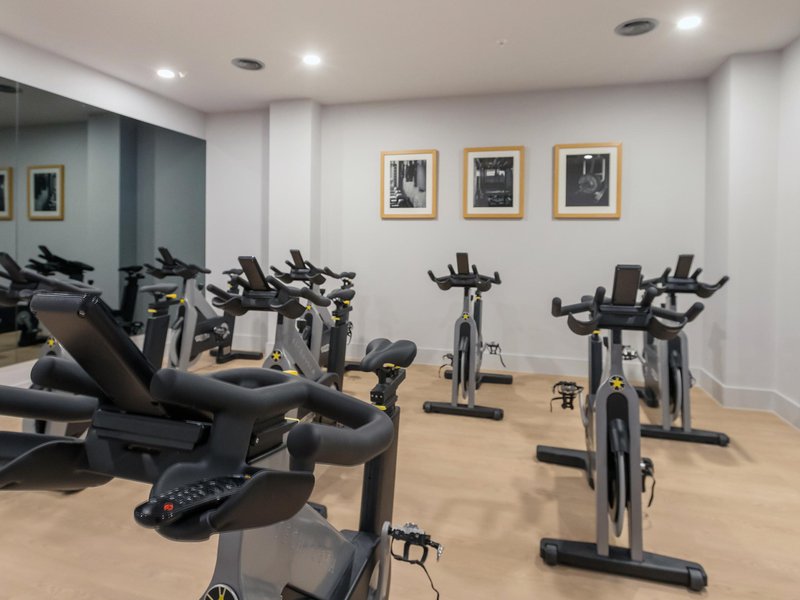 Spin room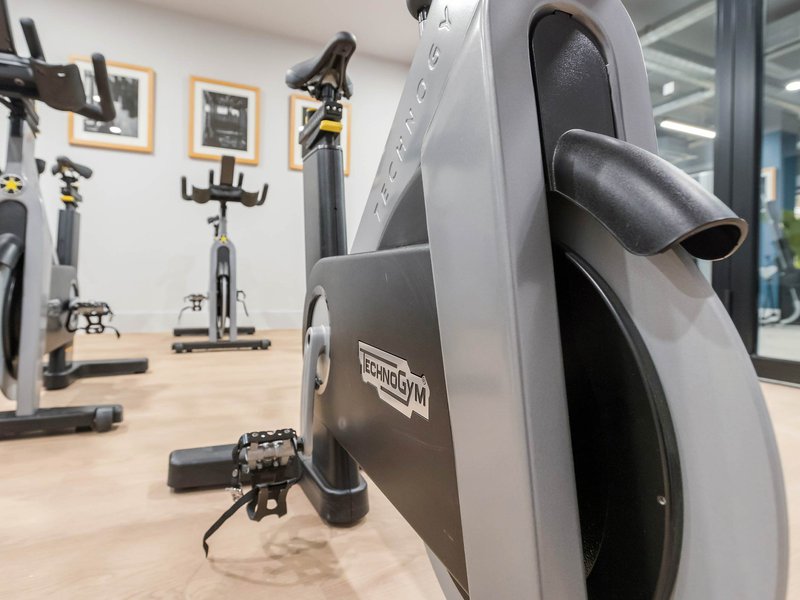 Spin room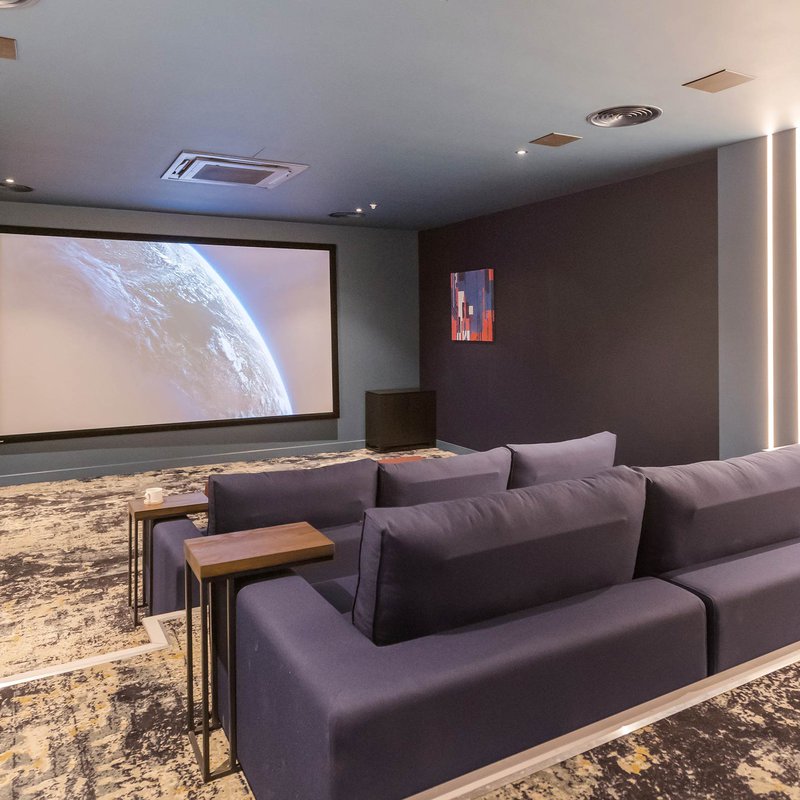 Cinema room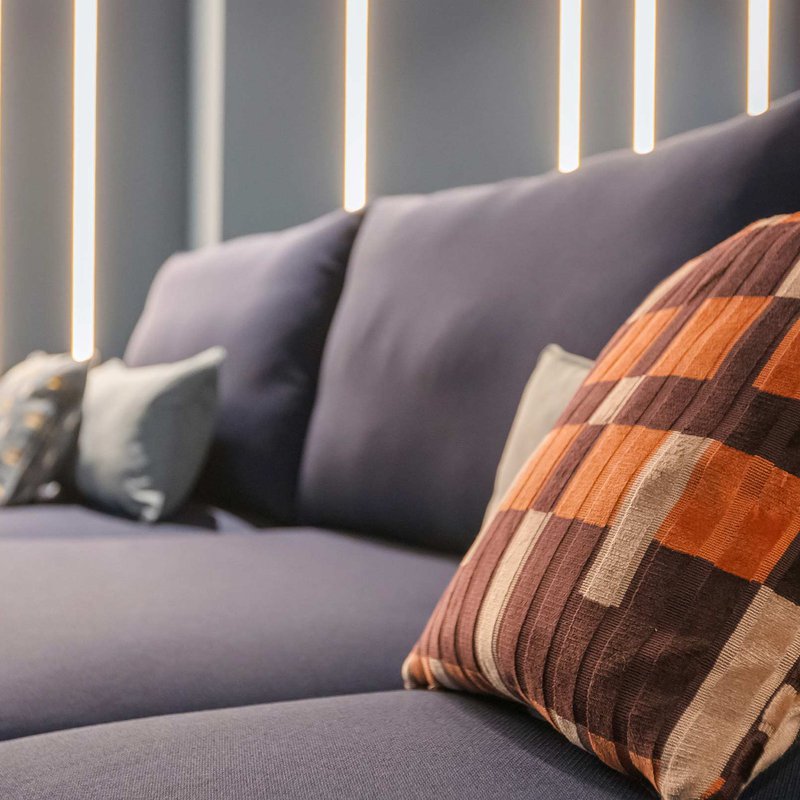 Cinema room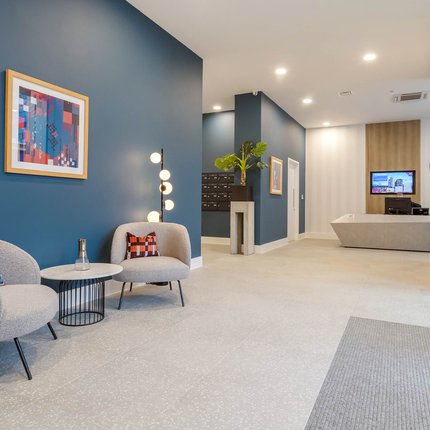 Temporary concierge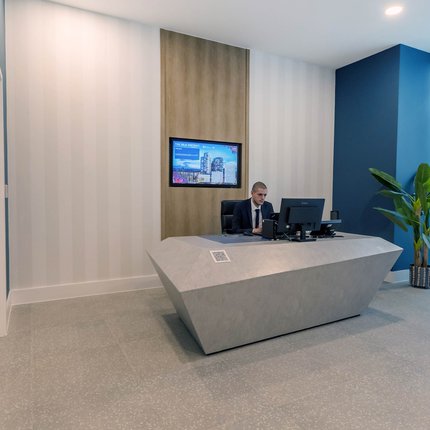 Temporary concierge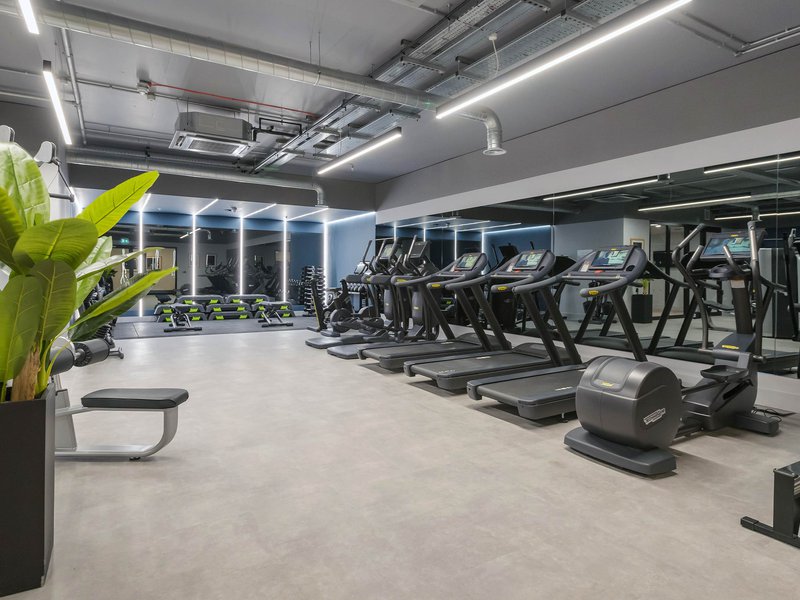 Gym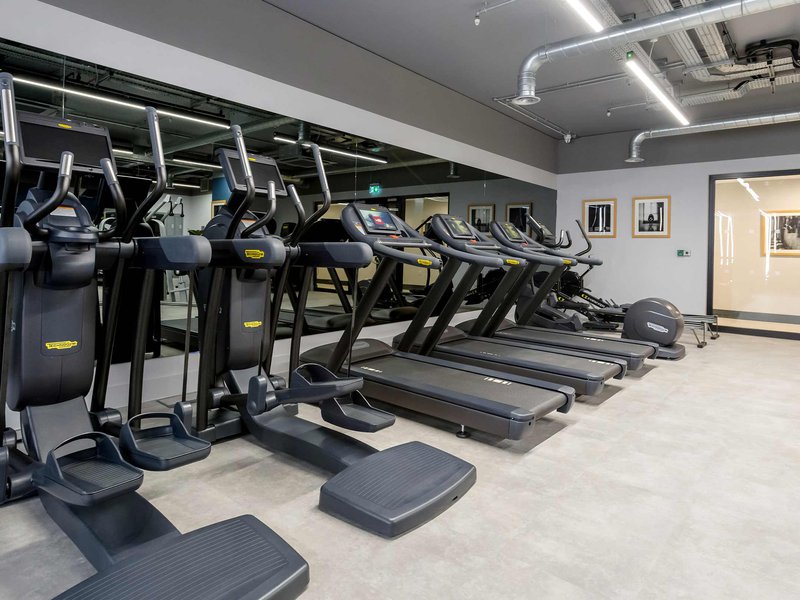 Gym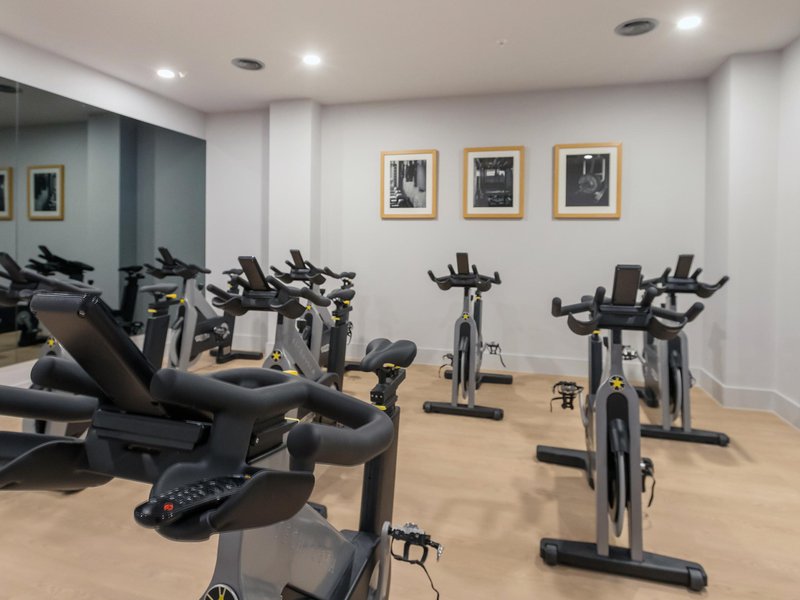 Spin room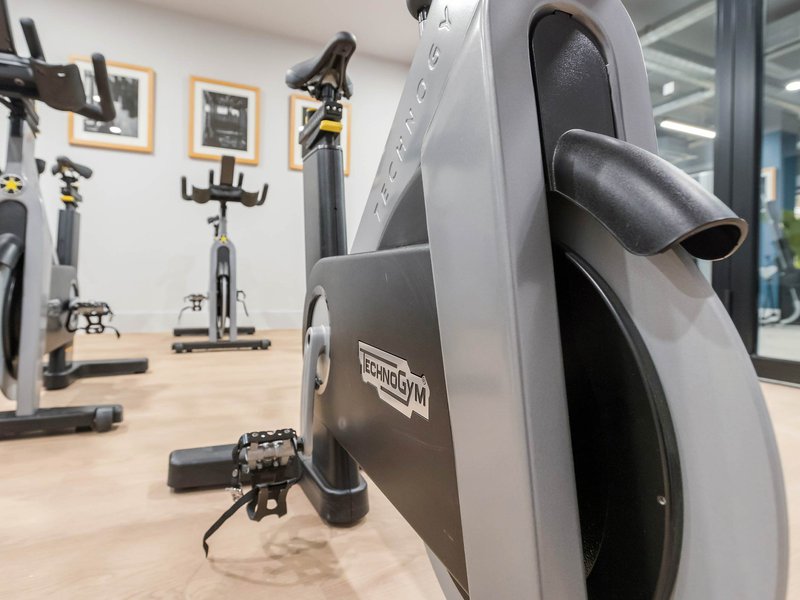 Spin room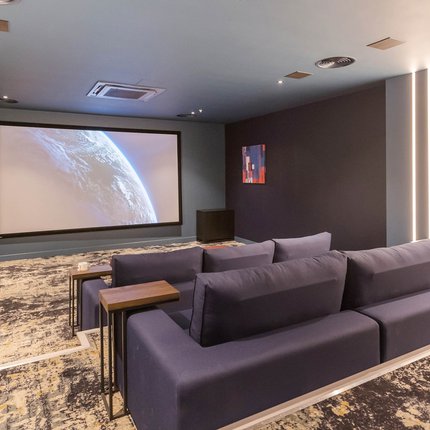 Cinema room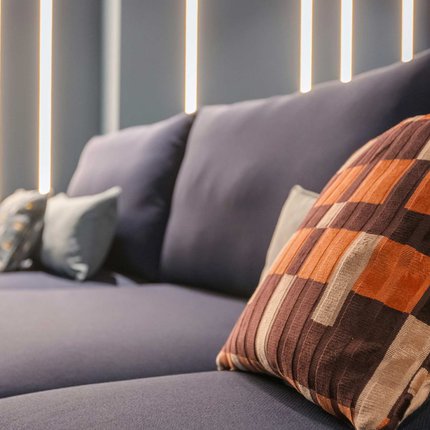 Cinema room
Construction update
The Jacquard
The unitised façade cladding is now at floor 17 and progressing well.
Internally, we're installing underfloor heating and concrete floors on floor 12. The lower level floors are being tiled and the kitchens installed up to floor 5.
The Georgette South
The brickwork façade is complete on B2 and the scaffolding will be taken down in the next 2 months to allow for landscaping works to take place. On B4, the brickwork is progressing with completion to brickwork set for two months' time.
Internally, all the kitchens have been installed in B2 and decorating has kicked off. In B4, the kitchens have been installed up to floor 5 and decorating has also started. 
The Georgette North
We're enjoying continuing to welcome and handover new homes to many happy residents in the coming days and weeks.
The Bouchon
Piling to the foundations will be complete by the end of March. Drainage and frameworks will start progressing from May. 
Check out the build so far in action below.
Amenities
The gym and spin room, cinema room and temporary concierge are complete. The permanent concierge and residents' lounge are due to be completed at the end of this year. 
We're continuing to carry out all our work on site safely, following the government guidance, with weekly COVID testing on site for all team members and contractors.
Check out the video below of the new amenities or take a virtual tour.
Check out the video below which explains handovers and move-in day at The Georgette North.
First resident move in!
Our first homeowner has moved in at The Silk District! During the first lockdown, Elliot Kemp, 28, Head of Digital Marketing at Navico, moved out of the flatshare he was in, into his parents' house in Gerrards Cross, Berkshire. After six months in lockdown, he wanted to get out of the countryside and back to London's bustling East End. 
After viewing an apartment at The Silk District in September 2020, he fell in love with the development and area, deciding to put in an offer for a three bedroom apartment - and the rest is history!
We asked Elliot what he's most looking forward to now he's moved in: "After months of not being able to eat anything bar home cooking, it's brilliant to be trying out local restaurants via Deliveroo again. I absolutely love Motu, a superb Indian and Urban Chocolatier, for when I'm not thinking about calorie intake! You can even order a Dishoom, which I'm really looking forward to once lockdown is lifted and I can have friends round to watch films in the cinema room on site. I'm also really excited for the onsite gym to open! I keep peering in waiting for lockdown to lift. It's great that we'll have that on site, and such an added bonus for housemates."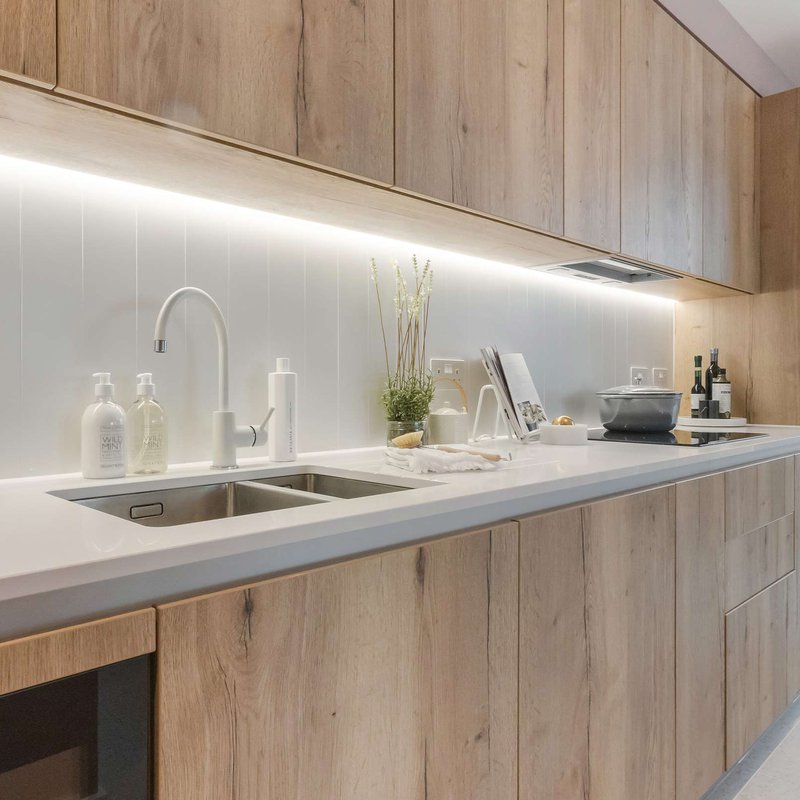 3-bed kitchen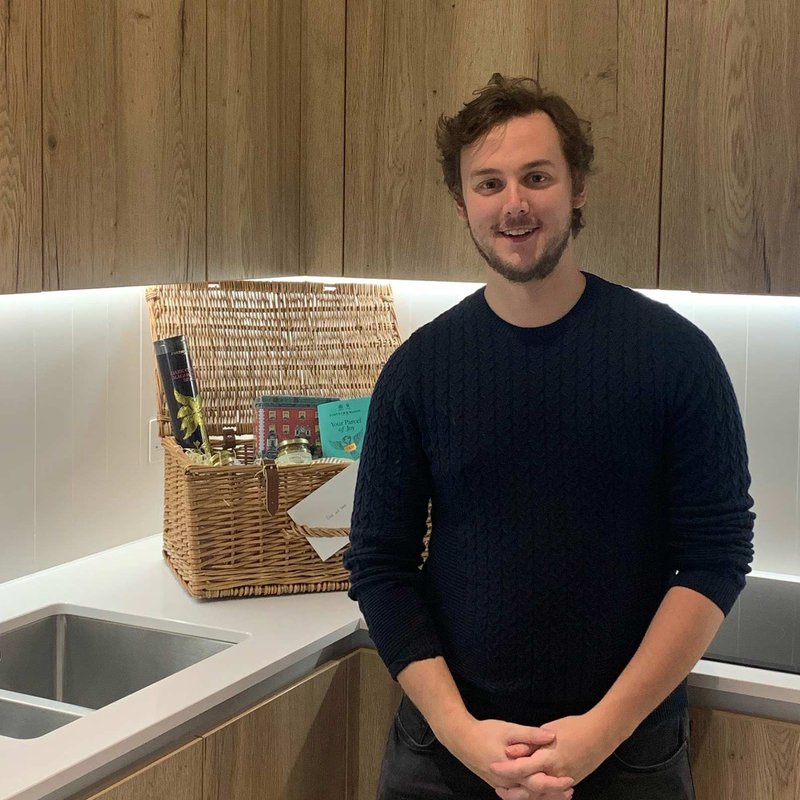 Elliot Kemp, The Silk District's first move in!
The latest in the local area
The Whitechapel Gallery recently celebrated its 120th birthday! To mark the occasion, they've delved into its historic archives to explore the myriad of memories, surprises and hidden treasures. Discover more here.