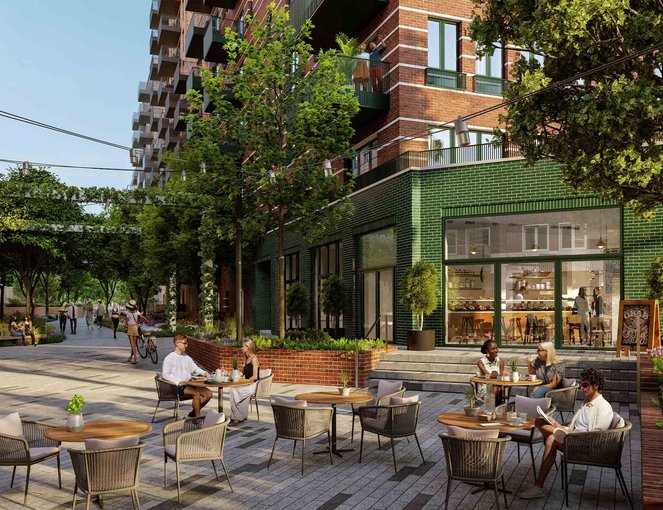 08/08/2022 • Development update
Mount Anvil and Peabody launch well-connected homes in Clapham
Launching this July, One Clapham Junction brings new one-, two- and three-bedroom homes to the heart of Clapham, just minutes from one of London's best connected transport hubs. Putting wellbeing at the forefront, the development will feature a residential Peloton fitness hub alongside a new village square, wildflower gardens and trees.
One Clapham Junction is in the final phase of the award-winning transformation of St John's Hill, a 1930s Peabody estate in South West London.
Taking architectural inspiration from the area's history, the 307 new homes that form One Clapham Junction are spread across six distinctive brick buildings with impressive views across London towards the City. Each of the buildings are set around The Square, a traditional community square designed to host seasonal pop-ups, community events, performances and garden markets. Accessed through the artwork gate, the square feature poplars and plane trees. 
Carefully considered landscaping runs throughout the development, increasing biodiversity and offering places to socialise and relax. The Swale Gardens feature native trees and sunken gardens, and The Courtyard hosts a sun deck and south-facing social lawn, with flowering climbing plants providing year-round colour. The gardens are linked by a floral passage and a quiet woodland trail leading through a pine canopy.
Jon Hall, Group Sales Director at Mount Anvil, comments: "The principles of health and wellbeing are firmly planted within One Clapham Junction, and the offering goes beyond private outdoor space and extensive greening; the development is home to a bespoke-designed Peloton Suite, a premium exercise experience space available exclusively for One Clapham Junction residents. The green living arches that form the entrance to The Square open the development up to the surrounding area, knitting the community and landscape of Clapham Junction with the new development."
"Every detail of the design is anchored in the area's history. At the entrance, striking arches, distinctive brick, concrete and timber buildings and high lobby ceilings reflect the area's eminence as a railway hub. Craftmanship is applied to each of the individually designed apartments, creating new homes that are head and shoulders above standard specification."
"With excellent transport links in place, Clapham Junction itself is primed for investment and widespread regeneration. Part of Wandsworth's 15-year regeneration plan, the area is seeing investment move in and significant price growth projected as the plan is rolled out making One Clapham Junction a strong investment for the short and long term."
One Clapham Junction is equally distanced between the sprawling, open spaces of Wandsworth and Clapham Commons, with ponds, tennis courts, cafés, cricket nets and plenty of green, open space. Each district in Clapham has a unique offering. Independent boutiques and cafes on St John's Hill, a foodie's paradise along Northcote Road and pubs, bars and restaurants around Clapham Old Town and Battersea Rise give the area its lively reputation. 
Just a few minutes' walk away, Clapham Junction station has extensive rail connections across London, making London Waterloo and Victoria accessible in under 15 minutes. Other easy links to London's transport services include the Northern Line Underground and bus services. For international travel, Heathrow is less than 40 minutes away by taxi and Gatwick Airport is just 24 minutes by train. 
Lisa Crush, Director of Sales at Peabody comments: "We are pleased to be working in partnership with Mount Anvil to complete the final phase of our estate transformation at St John's Hill. One Clapham Junction brings forward a new era of homes alongside an innovative collection of amenities that seamlessly blend health and wellbeing with nature and greenspace. This is a very exciting opportunity for London's homebuyers, and we are delighted to be a part of it."
Nick Vaughan, Savills, Head of Greater London Residential Development comments: "Both Mount Anvil and Peabody have a well-deserved reputation for delivering homes of the highest quality and creating new and diverse places with community at their heart. At One Clapham Junction they will bring this ethos to one of South West London's most established and well-loved locations. With the open spaces of Clapham and Wandsworth Common on your doorstep along with the shops, bars and restaurants of the Northcote Road, all minutes from Central London, One Clapham Junction will be an exceptional place to live."
Designed by award-wining Atelier NM, the interior design at One Clapham Junction has a distinct industrial feel. Throughout the homes, bronze ironmongery, Matte black fittings, and splashes of copper are a nod to its industrial past. Accompanying the on-site amenities, residents are served by a 24-hour concierge.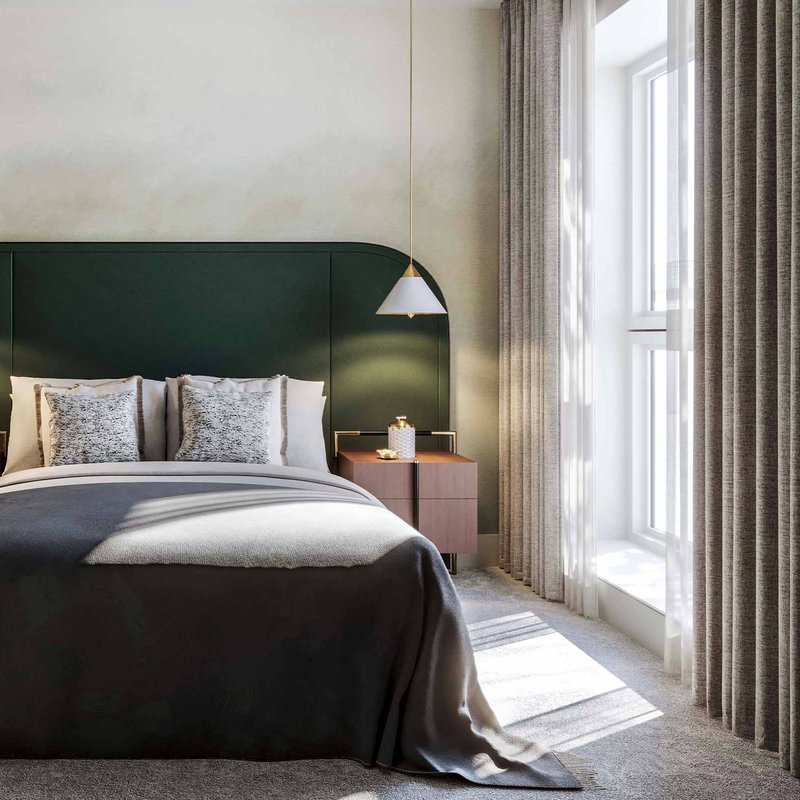 Master bedroom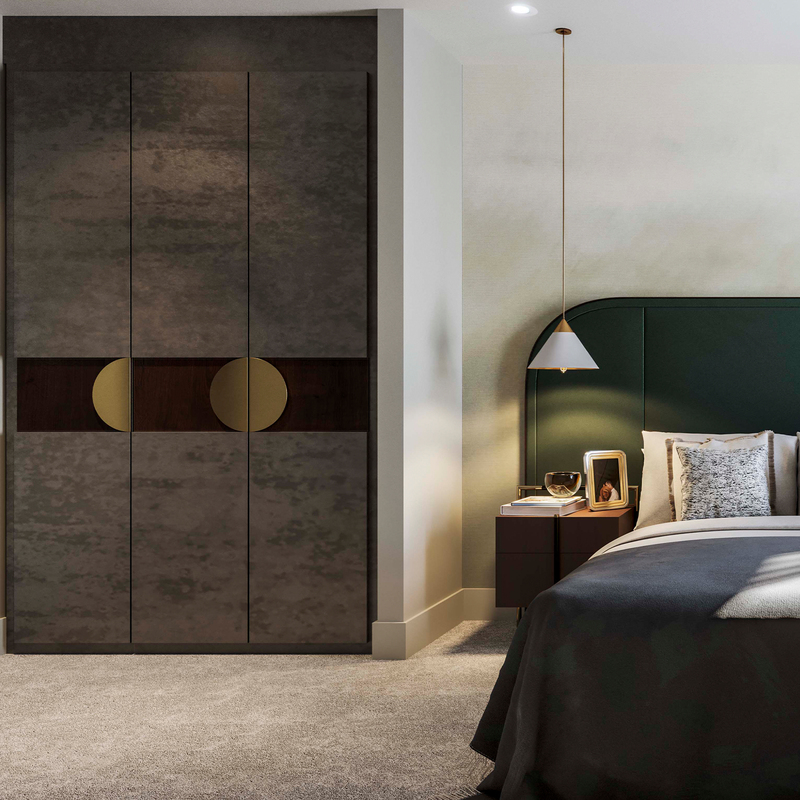 Master bedroom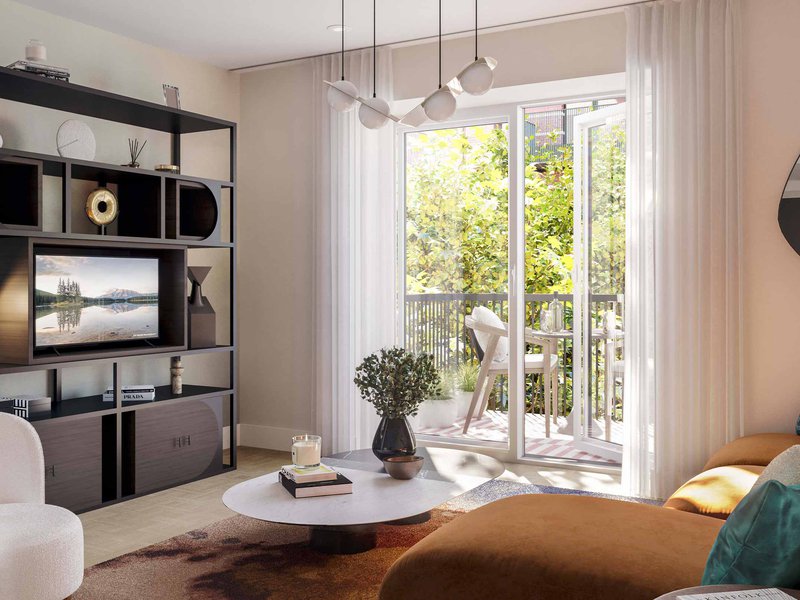 Outside space to every home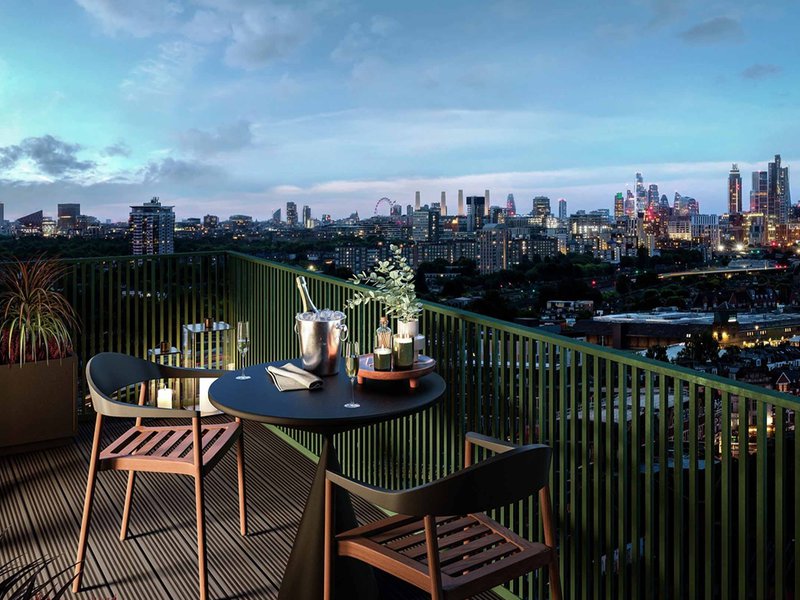 Outside space to every home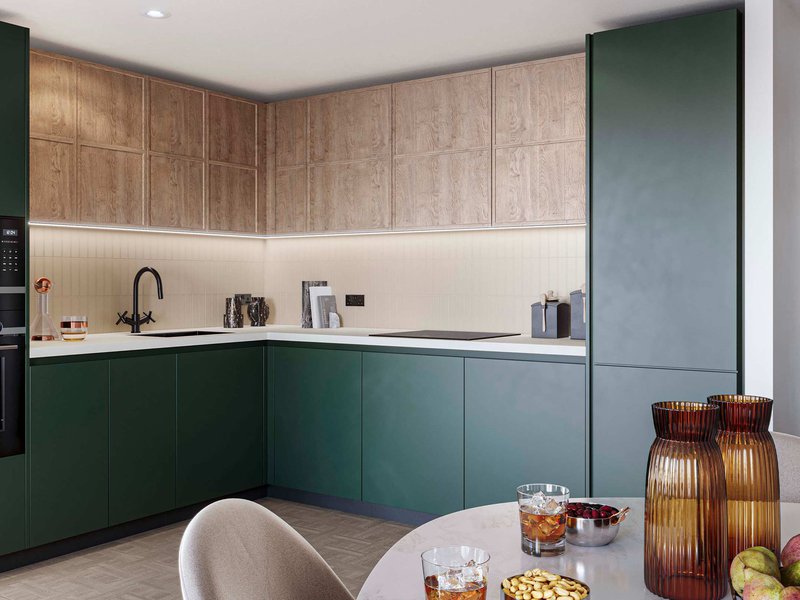 Kitchen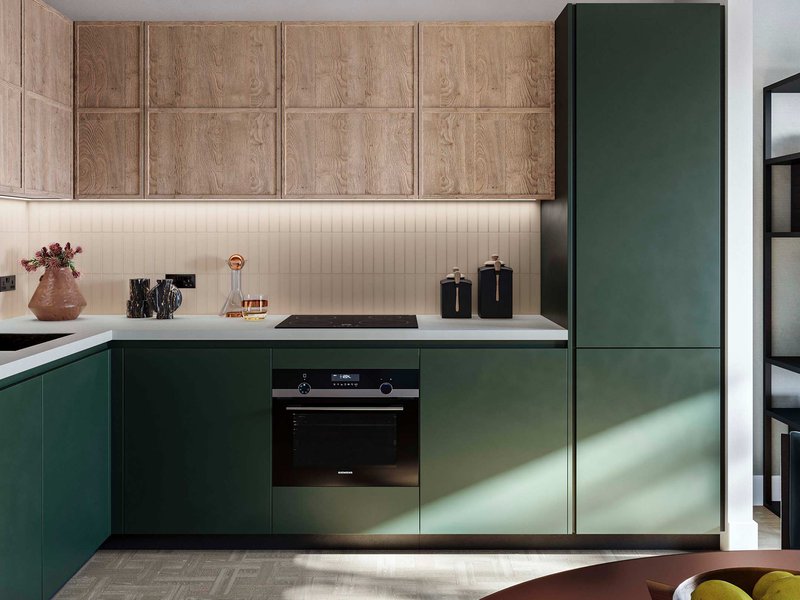 Kitchen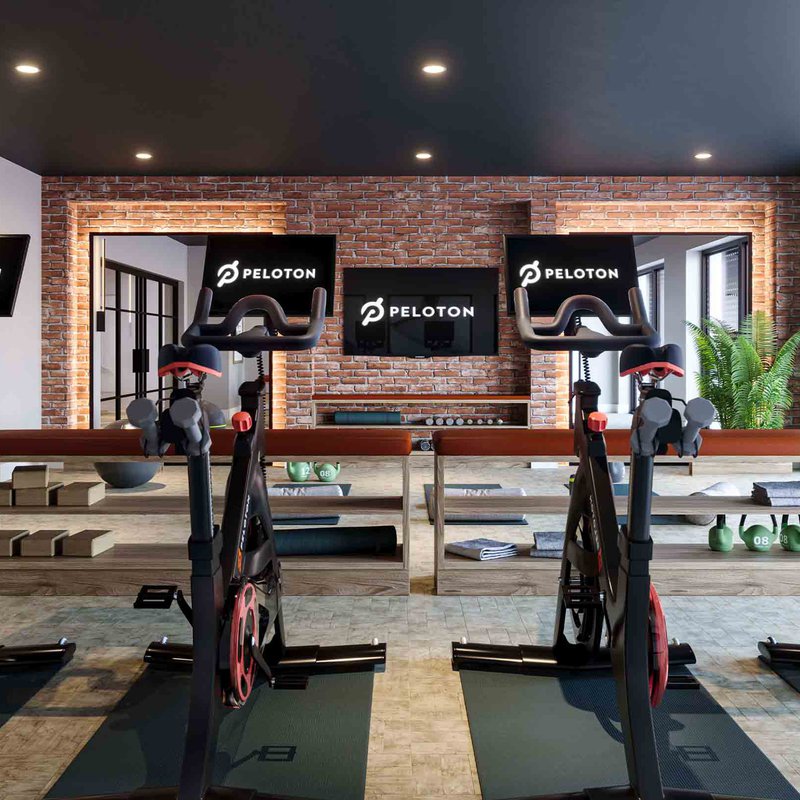 Peloton Hub and 24-hour concierge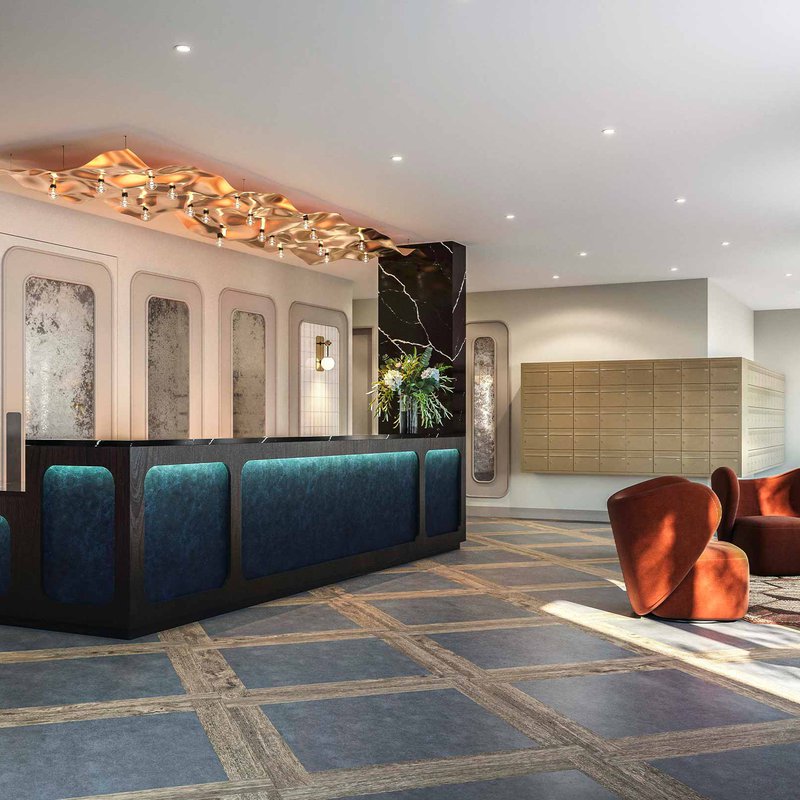 Peloton Hub and 24-hour concierge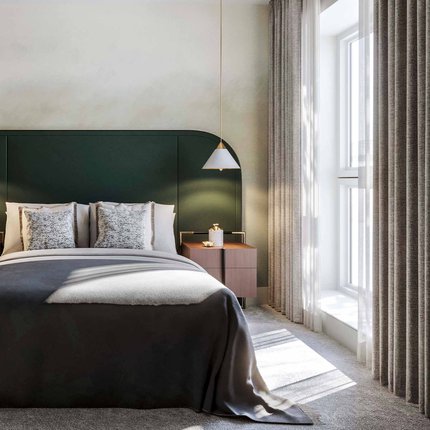 Master bedroom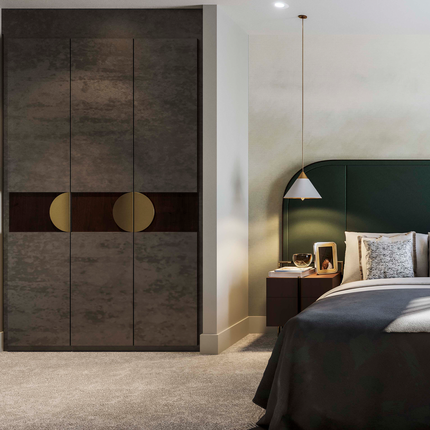 Master bedroom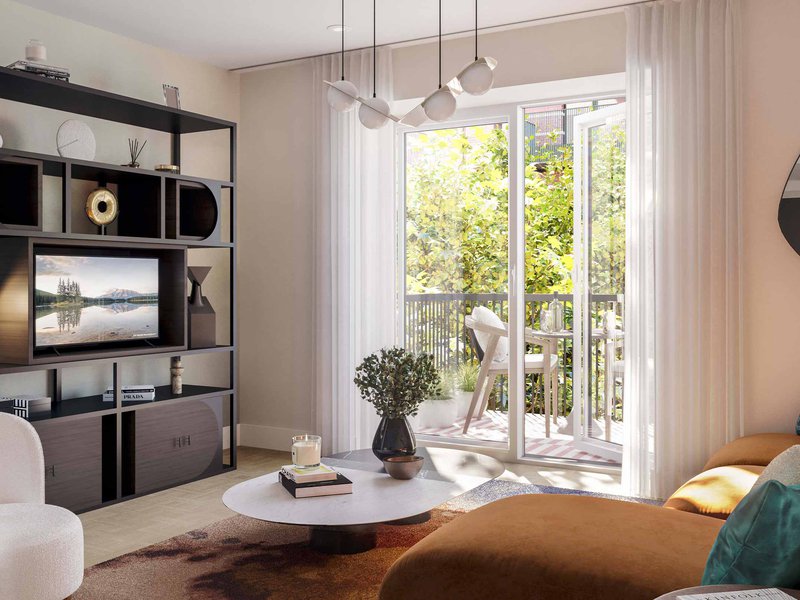 Outside space to every home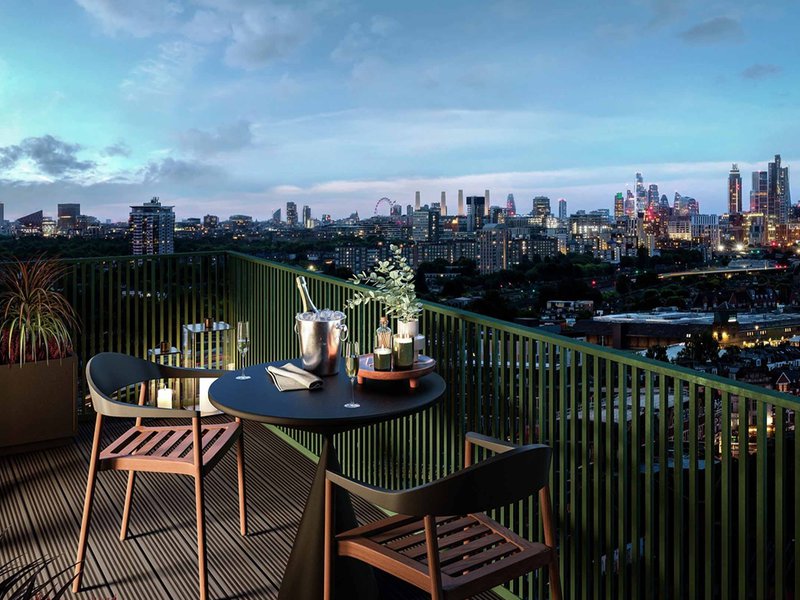 Outside space to every home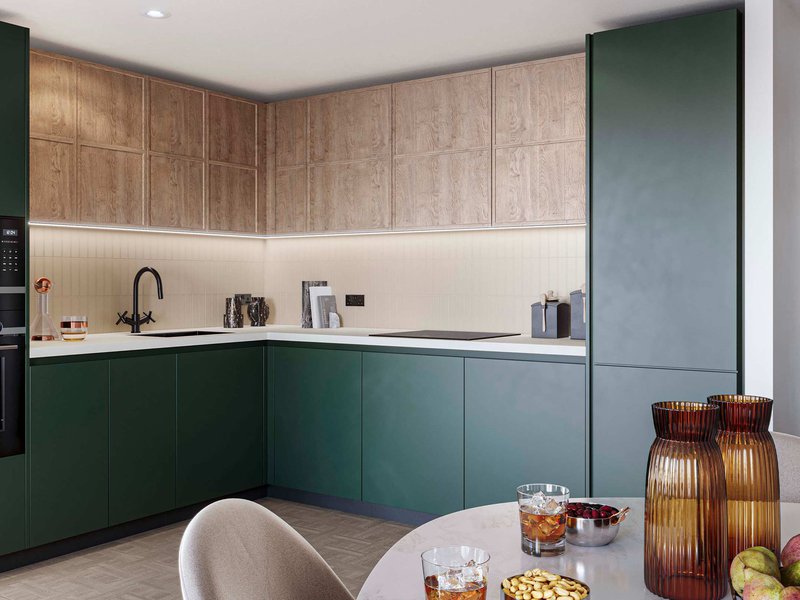 Kitchen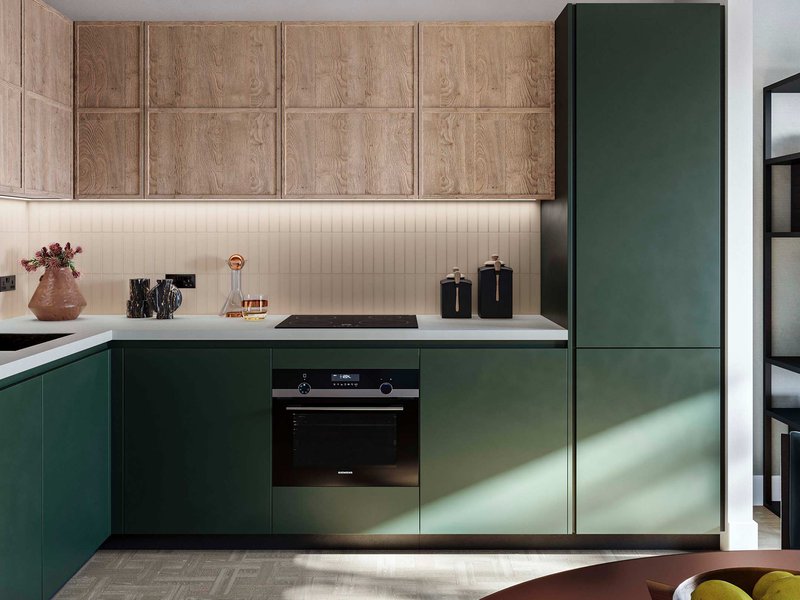 Kitchen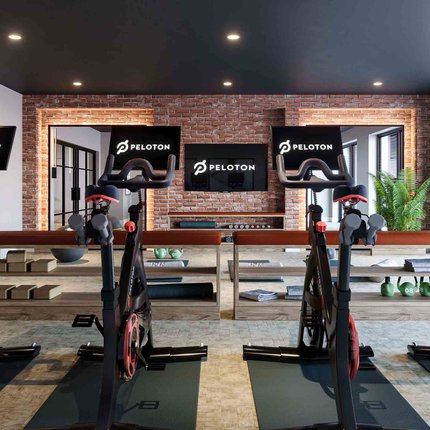 Peloton Hub and 24-hour concierge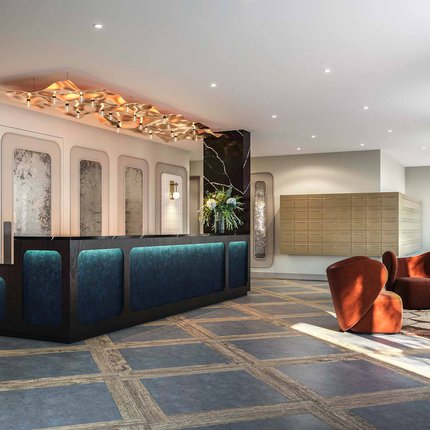 Peloton Hub and 24-hour concierge