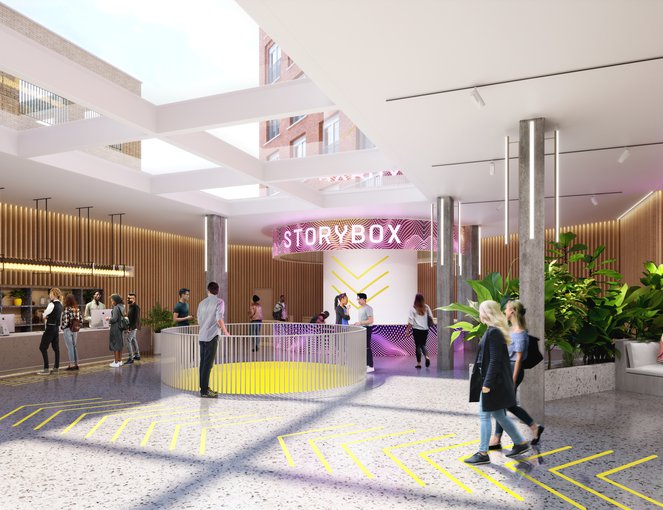 16/03/2022 • Development update
100,000 sq ft 'Storybox' commercial space now complete at Keybridge
Keybridge, Vauxhall (SW8) by award-winning developers Mount Anvil and FABRICA by A2Dominion sees the completion of Storybox, a commercial enterprise at the centre of the development's 'live, work and play' transformation. With five metre high ceilings, the space was designed to maximise flexibility to accommodate a wide range of uses, from educational facilities and research labs to galleries and immersive theatres, looking to benefit from the up and coming enterprise zone in nearby Nine Elms.
The commercial space, all arranged around a new one-acre public landscaped garden, has been designed with culture, education and research in mind and also includes ground floor retail, food and drink units at entrance level, with units ranging from 2,000 sqft to 9,000 sqft. The campus also offers 23,000 sqft of thoughtfully designed workspace with ready for occupation in May. 
Alun Thomas, Delivery Director at Mount Anvil commented:
"Our vision for Keybridge was to create a new community that adds, and gives back, to its surroundings. We've done this by creating more homes, an extension to the existing Wyvil Primary School – which opened last year - and a space that will bring forward new enterprise.  With the Storybox proposition quite literally offering endless possibilities for businesses, it's testament to our superb partnership with the team and a gift to the creative fabric of London, for the long-term."
It is a project acquired by General Projects and British Airways Pension Fund with a GDV of £45m, designed by architect Studio RHE who've brought together the vision, in conjunction with Mount Anvil.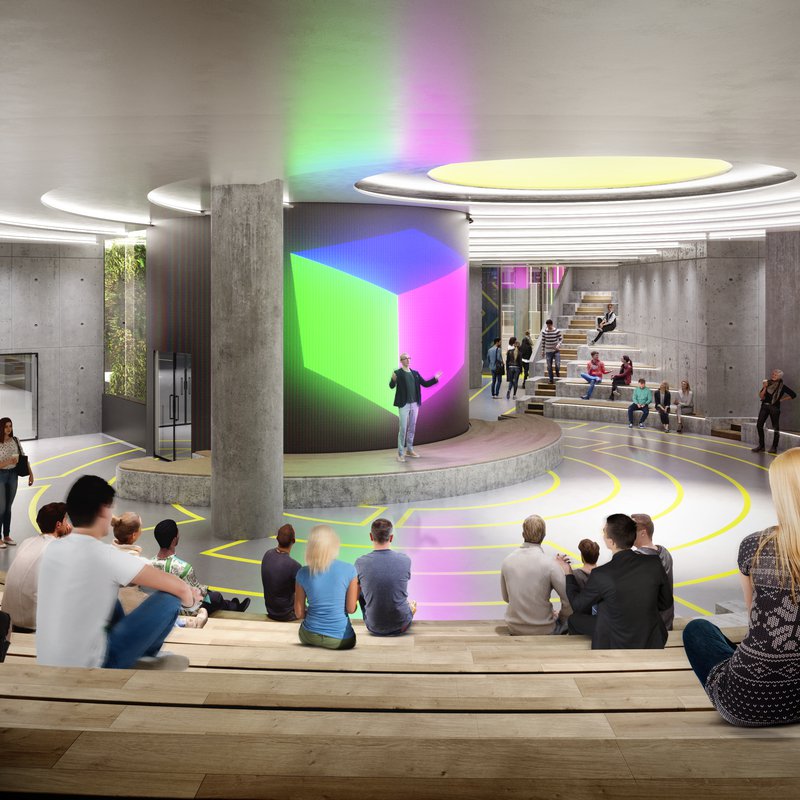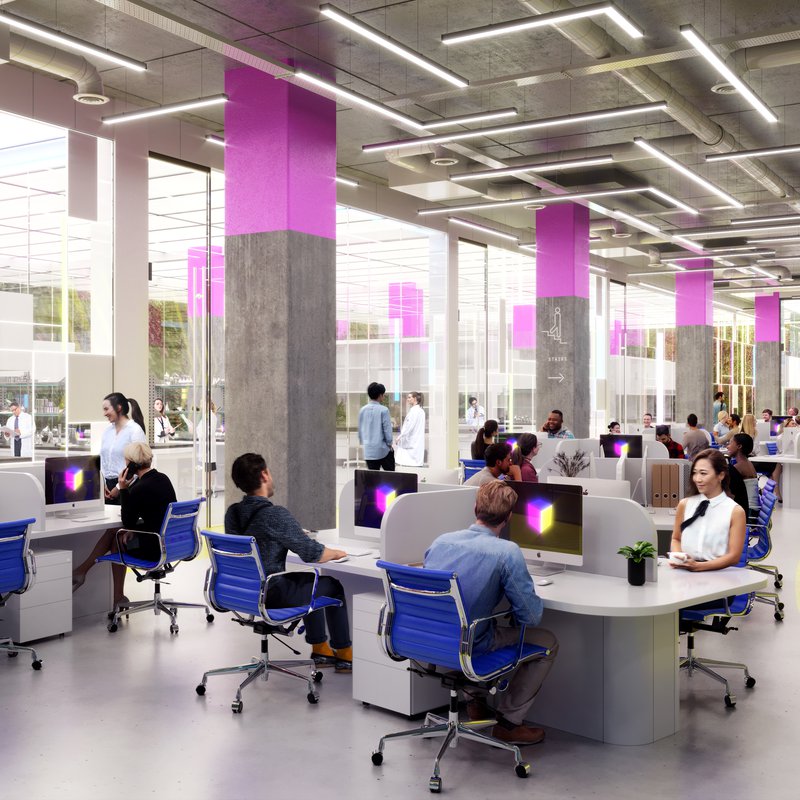 Jacob Loftus, founder and CEO of General Projects added:
"More than ever, we need to be reactive to the changing economy and environment. Storybox does this, it pushes the boundaries of work, play and creative living. The way we work has changed substantially and traditional offices are no longer fit for purpose. We need to create spaces for people not only to work but feel inspired by. And Storybox is all about supporting this narrative. If you've got an idea, or you are a maker creating, or a more traditional company that wants to feel the excitement of creativity, then this space allows for it and of course, it's located in one of the most dynamic and exciting areas in London."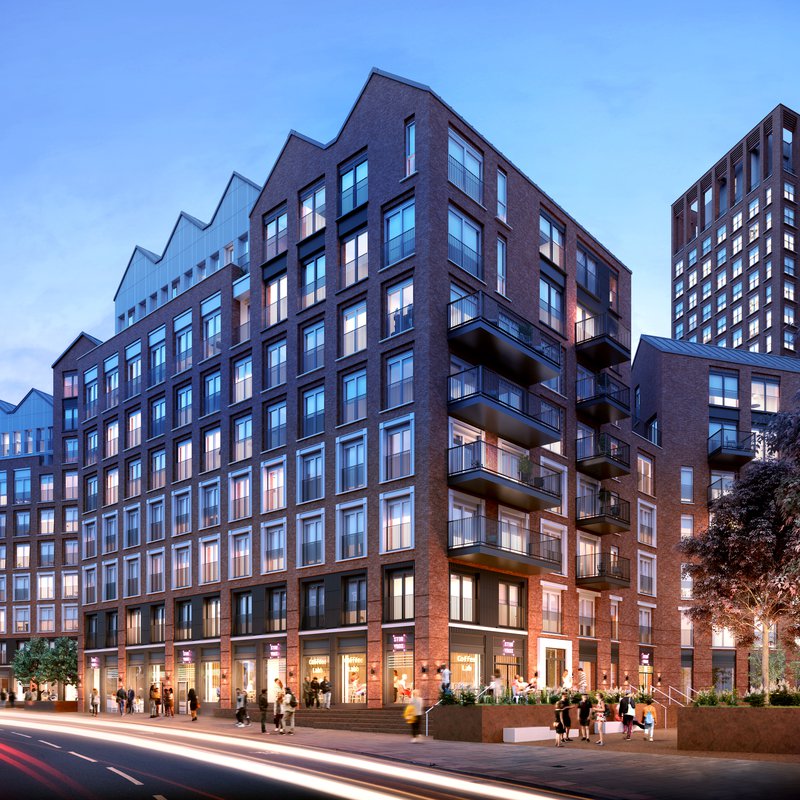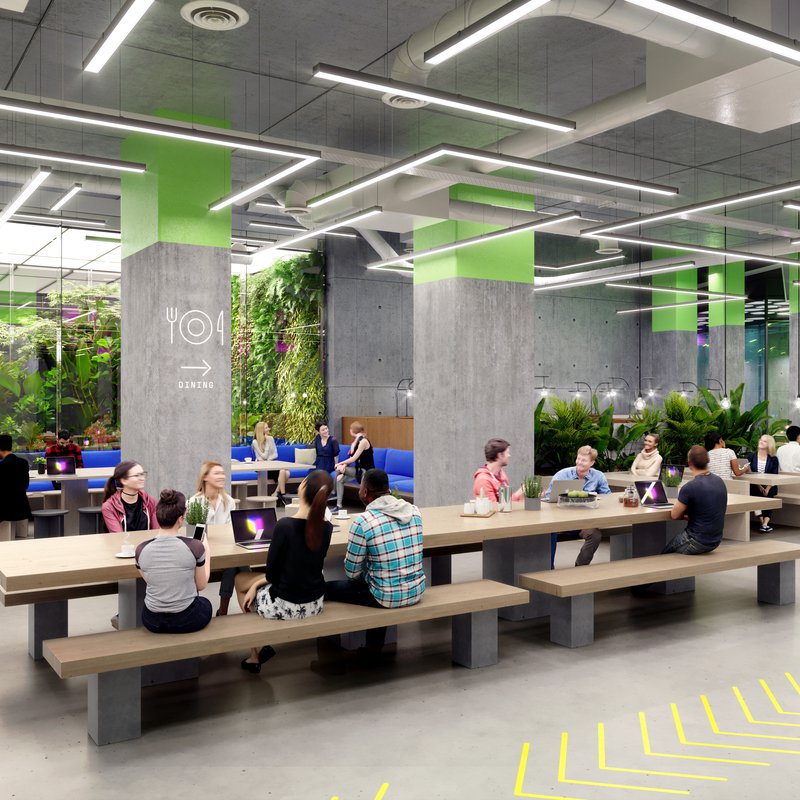 Vauxhall is now considered an emerging employment area with the relocation of the US and Dutch Embassies as well as being the location of Apple's new UK headquarters. Other business districts including the political heartland of Westminster and the creative district in Victoria are a short walk away whilst the City and London Bridge are less than fifteen minutes by Underground. Vauxhall Station is just six minutes' walk from Keybridge, offering exceptional transport links across London and the South East.
Gavin Hubrich, Head of Mixed Use Sales at Mount Anvil, concluded:
"We're always excited about innovative and creative business ideas, so we're delighted to have worked with Storybox who share our strong vision for the site and its opportunities for London long term. We're committed to pursuing better, differently and leaving a positive legacy for those living in and around the communities we create and so, we always look to partner with likeminded businesses that will support this."