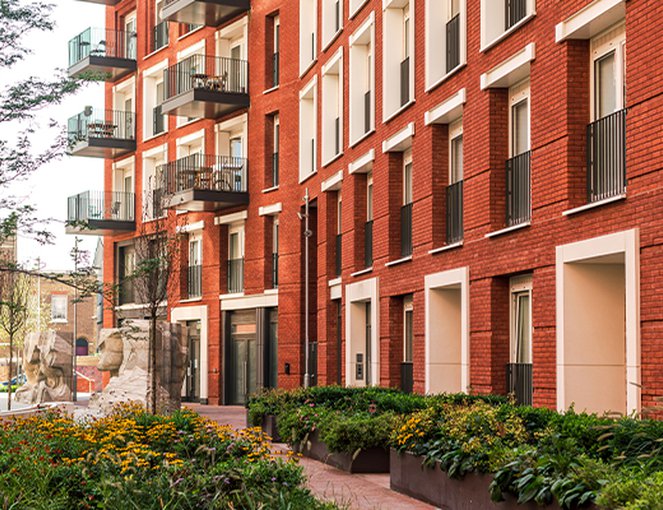 22/12/2020 • Development update
The final countdown here in Vauxhall
It's been an exceptionally busy year here at Keybridge. We've handed over lots of homes to many happy purchasers. And with the development completing in early 2021, we're looking forward to handing over the last of the homes here very soon.
Construction update
Keybridge Capital
All homes are now complete ready for our new residents moving in early next year. We look forward to seeing you for your handover very soon.
Amenities
Externally, entrance hard landscaping is progressing well to the communal green spaces. We're also currently installing the green resin bound gravel to the play areas at the neighbouring school.
While you're here, see what our residents are saying about us.
Residents on HomeViews scored Mount Anvil homes an industry-beating 4.3 out of 5 stars
Here to help
Your Customer Experience team are here to support you from exchange until the day you complete on your property with Mount Anvil. They'll be your main point of contact and can be available to help over the phone, on email or WeChat. 
As your completion date is right around the corner, you should have been notified on the date of completion. If you haven't, please contact your Customer Experience Manager at your earliest convenience. 
Your Customer Experience Manager will be able to support you by introducing finance brokers, mortgage brokers, furnishing companies, interior designers, removal companies and any other helpful introductions to ensure the completion and handover runs smoothly.
If you have any questions about Keybridge, or how we could help you more, please contact your Customer Experience team:
•    Annah Rae: 07753 296787 / arae@mountanvil.com
•    Nina Xu: 07715 629936 / nxu@mountanvil.com / WeChat MARD2019
•    Sammi Xia: 07818 334519 / sxia@mountanvil.com
•    Eko Han: 07884813345 / yhan@mountanvil.com / Wechat EKOHanMA
We look forward to catching up with you in the new year. We wish you and your loved ones a great holiday!
Best wishes from the Keybridge and Customer Experience team.