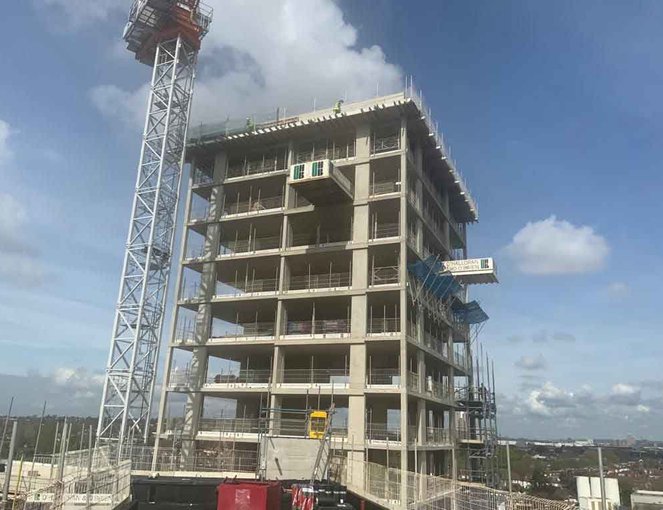 04/05/2022 • Development update
The Oak keeps growing: An update from The Verdean
What you need to know now: full marks for The Verdean from the Considerate Constructors Scheme, progress from site and more.
Considerate Constructors Scheme at The Verdean
We are a Considerate Constructors Scheme (CCS) registered site, and are proud to be part of this voluntary scheme that oversees our work on the environment, our workforce, Health & Safety, the site's appearance and the communities we work in.  
A CCS inspector recently visited The Verdean for our second inspection. The team and the site impressed the inspector, who awarded The Verdean a perfect score of 45/45. He noted that the green space within the development will total a substantial 5.5 acres once complete, and said: 
"Thank you to all of the site team I met during my visit for the comprehensive presentation given to evidence the outstanding efforts and achievements that have gone on to make this one of the best I have visited". 
For more information on the scheme, or to contact the CCS please visit www.ccscheme.org.uk
Construction update
Work at The Verdean is currently running to schedule, thanks to a full-capacity, 160-person team on site. That team includes concrete finishers, carpenters, scaffolders, ground workers, electricians, plumbers, steel frame fixers, our crane team and subcontractor management.  
The team are currently working on a particularly complicated part of the concrete frame for The Oak, the sold-out flagship building at the heart of the Verdean. Once that's done, the coming weeks will see the frame quickly rise to level three and beyond. 
Two other buildings – currently known only as Blocks A and G – will be home to the development's affordable housing, provided by Catalyst.  
These blocks are taking shape quickly, with Block G's concrete frame already complete, its steel frame up to fifth-floor level, and external brickwork underway too. Inside we're building internal walls and starting to get pipework in place. 
Block A's concrete frame build is ongoing, with the roof currently being cast and due for completion imminently. Both blocks are also due to start installing windows soon. 
We've also recently been meeting with businesses interested in moving into the development's commercial units – watch this space for announcements as tenants are confirmed.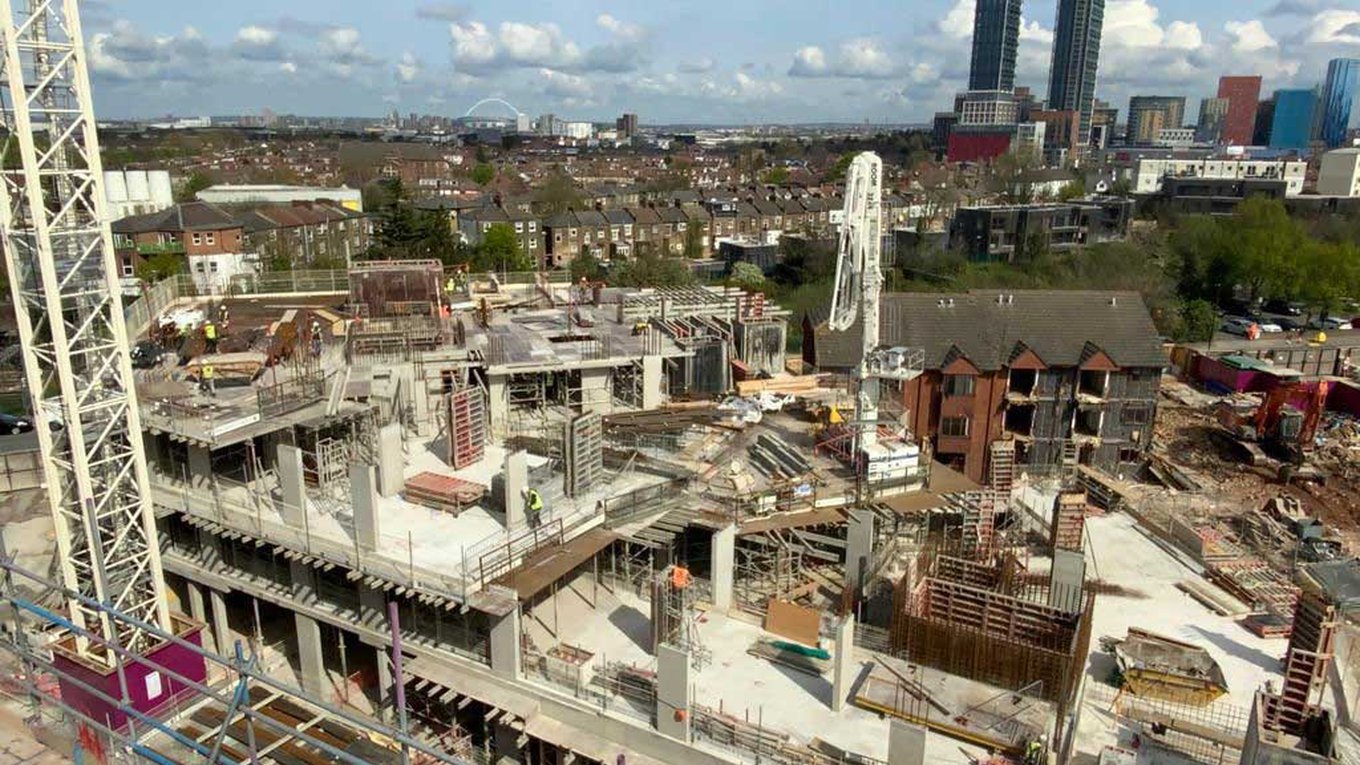 The Verdean construction site
What's happening near you
Life at The Verdean puts the best of west London within easy reach, from leafy country estates to bustling artisanal markets. Here are our highlights of what's happening locally in the coming weeks. 
Twelfth Night @ Osterley 
What? 
Head to the picturesque grounds of National Trust property Osterley House for a unique open-air performance of Shakespeare's Twelfth Night. It's being performed by the HandleBards – a cycling Shakespearean troupe who carry their set, props and costumes on the back of their bikes. Expect an energetic, charmingly chaotic and environmentally sustainable evening. 
When? 
Tuesday 7th June, 19:00 – 21:00 
Where? 
Osterley Park, Isleworth, TW7 4RB 
More info 
Ealing Farmers' Market 
What?  
Ealing's long-established farmers' market with a lively, social atmosphere, and some of the best sellers in the UK offering a great selection of seasonal and artisanal produce. Expect to find raw milk, fresh fish from the Dorset coast, heritage apples from Essex, Isle of Wight tomatoes, and much more besides.  
When? 
Every Saturday 
Where? 
2-4 Melbourne Avenue, Ealing, W13 9BU 
More info 
Click here. 
 
 
The Orchard - Open Garden  
What? 
The Orchard is open for one afternoon only as part of the National Garden Scheme. It's an informal, romantic quarter-acre garden with mature flowering trees, shrubs and flowing herbaceous borders. It's rarely open to the public, so take advantage of a rare chance to spend a few hours soaking up its climbers, ferns, ponds and waterfall. 
When? 
Sunday 8th May, 14:00 – 17:30 
Where? 
The Orchard, Chiswick, W4 3JB 
What's happening at Mount Anvil
Trust Talks 
 
We recently caught up with four key players at Mount Anvil to talk about trust.  
Marcus and Ketan have very different roles, but the one thing they all have in common is their ability to deliver trust for residents. Hear about it in their own words by following the links below. 
Another partnership with One Housing 
 
A proposal for a new scheme on the Isle of Dogs – developed in collaboration with local residents and delivered by Mount Anvil in a repeat partnership with One Housing – will see us create 202 new two-, three-, four- and five-bedroom homes. 
All the homes will offer private roof terraces, balconies or gardens, and the scheme will provide a much-needed mix of social rent, shared ownership and private homes in E14. 
Read more by clicking here. 
Celebrating International Women's Day 
 
To mark this year's International Women's Day, our team at The Verdean in Acton hosted an inspiring evening for residents. 
Led by our Community Engagement Manager Sola and Friary Park's Neighbourhood Coordinator Keisha, the event for women and in support of women saw the team and residents sharing stories of their passions, business ideas, charity work and talents.  
The event was a huge success – roll on IWD2023!